Little Princess Tea Party (3:00 pm)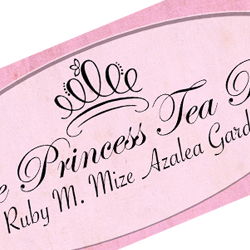 This Little Princess Tea Party is sold out. Please try another time.
Little Princess Tea Party Saturday, March 24, 2018 at 3:00 pm Ruby M. Mize Azalea Garden at Stephen F. Austin State University Tickets: $30 Each, adults and children (Very limited seating, ticket required) Enjoy refreshments, party favors and entertainment planned to delight you and spark her imagination. Bring your camera to capture the day. Dress: Please let her wear her favorite princess, fairy or garden party costume. Tickets are non-refundable. In case of rain, the Little Princess Tea Party will be held at the Ina Brundrett Conservation Education Building at the Pineywoods Native Plant Center, 2900 Raguet Street. For more information, contact the SFA Gardens Education Office: 936-468-1832 or sfagardens@sfasu.edu.